I went to sf mainly to see what Italian food is out there.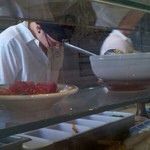 Got to sit at the bar once also at pizzeria delfina that is next to the regular delfina. Personally i've always enjoyed their pizzA. The crust has a great chew and the toppings are great.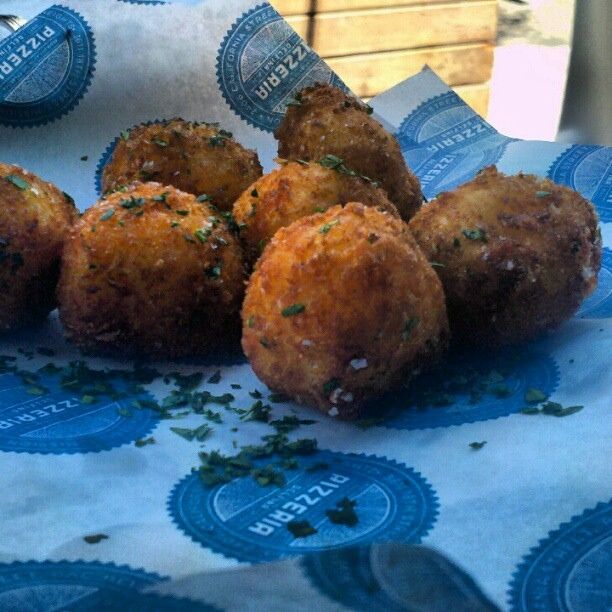 I've made so many of these is my life. Its pretty much over cooked risotto. The street vendors in sicily would sell these. These were spiked with saffron, pecorino, and chili. Not too firm but not too runny and the right amount of saffron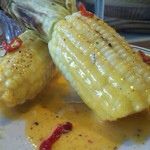 I thought i should order some vegetables during this trip so I ordered corn, go figure. Simply roasted in the husk, dressed in calabrian chili butter, black pepper, and roasted chilies.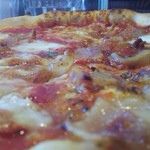 pizza amatricana style (roman pasta sauce generally made with tomato, onions, guanicale, finished with pecorino) It was really good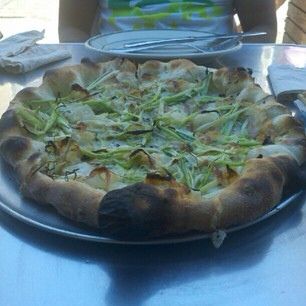 Got to have this on a different trip. Pizza with leeks, guanicale, peppers, and ultra fresh heavy cream. Really big surprise. Little shocked but man was it good.
Fried sanddabs, lemon aioli. Light fish, mayo, fried. i couldn't be happier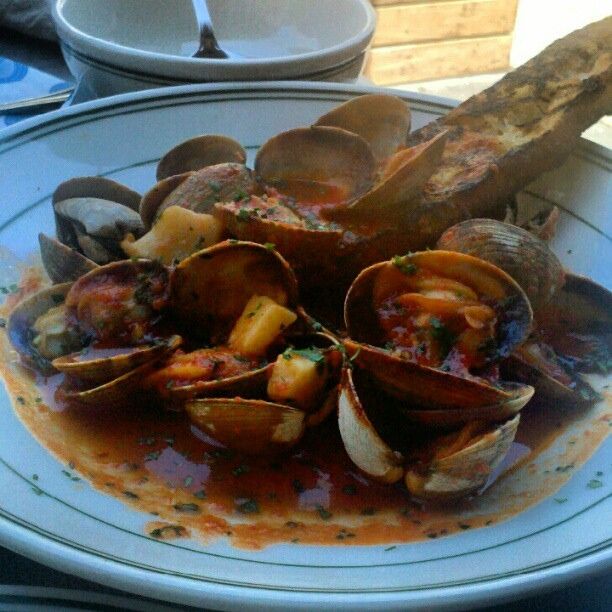 clams, tomato, chili oil, potato, toasted bread. i'm a sucker for food like this. Still great though, Using the clam juice with fresh tomatoes, herbs, and chili oil.
After lunch, next store is tartine bakery where pastries of all types are there but its really about the bread. Fresh out of th eover at five in the evening, slabbed with butter, or if your lucky, garlic and rubbed tomato.
There is also bi-rite market which offers some of the cities best sandwiches served quick, breads from all the local bakeries, coffee, cheese, great butcher in house, and fresh fish, as well as pre made to go items.
As great as it it bi-rite has an ice cream shop named bi-rite creamery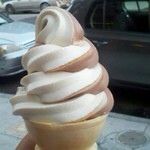 Made with strauss milk, its the best ice cream i think in sf. Better than smitten, humphrey slocombe, and mr and mrs miscellaneous.
Delfina's mothership restaurant is open for dinner only and is catered more towards northern italian where the pizzeria is more southern italy.
I sadly didnt get a picture of the dish but the cured white anchovies were my favorite. Soaked in white wine vinegar for hours, and then into a salt suagar brine. Everyone in the restaurant must have had a plate of these on their table.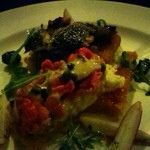 A selection of bread and toppings (in latence terms, bruschetta)
Veal with tonnato, anchovies with grilled romaine, roasted tomato spanish style. I generally wouldnt order this but the toppings were great but the bread but just saturated in oil.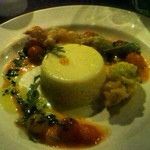 Sweet corn sformatino. Corn flan almost served with tomato water, sun golds, fried squash blossoms, and rosemary. Light, creamy and went well together.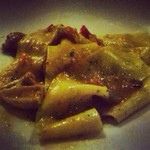 The lighting didn't help my terrible camera. Last dish was rabbit with pappardelle. The rabbit got completely lost in this dish for me. Rabbit is such a subtle flavor. I could tell the when they were cooking the pasta they were having issues with the consistency of the sauce.
Pizzeria Delfina
3611 18th Street
San Fransisco, CA 94110
Tartine Bakery
600 Guerrero Street San Francisco, CA 94110
Bi-Rite Market
550 Divisadero St.
San Francisco, CA 94117
Bi-Rite Creamery
550 Divisadero St.
San Francisco, CA 94117
Delfina
3621 18th Street
San Fransisco, CA 94110